Our Team in The Gambia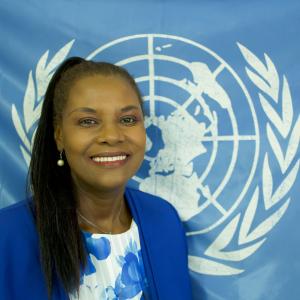 Ms. Seraphine Wakana
UN
Resident Coordinator for the Republic of The Gambia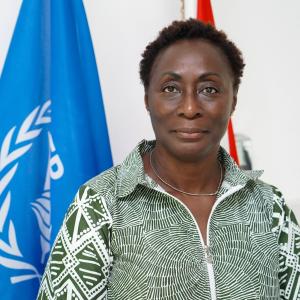 Ms. Mirande Sande
WFP
WFP Country Director
Miranda comes to the WFP Gambia office with several years of work experience in the private sector and in the UN. She worked with UNICEF prior to joining WFP in 1997. Most recent assignments include working as Deputy Country Director in Burkina Faso and Regional Programme Adviser in Regional Bureau Senegal. She has also worked in Mauritania, Central Africa Republic, Burundi, and Cameroon, partnering with national Government authorities, development partners, and local communities to ensure the effective delivery of WF programmes and to advocate for hunger solutions and improved development outcomes for nutrition and food security.

Miranda is a holder of a Master's degree (M.Sc. Econ) in Sea-Use Law, Economics, and policy-making from the London School of Economics and Political Science (LSE), University of London.
Ms. Ifeoma Charles-Monwuba
UNOPS
Director/Representative | Africa Region| Ghana Multi-Country Office- Gambia, Ghana, Liberia, Nigeria, Sierra Leone
Ifeoma Charles-Monwuba is the UNOPS Director/Representative | Africa Region| Ghana Multi-Country Office overseeing The Gambia, Ghana, Liberia, Nigeria and Sierra Leone.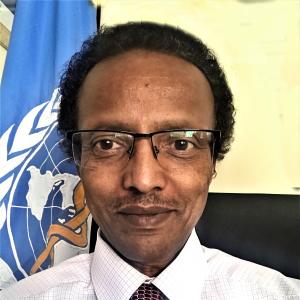 Dr. Desta Alamerew Tiruneh
WHO
Representative
Dr. Desta Tiruneh is a national of Ethiopia who took up his duty as the World Health Organization (WHO) Representative in The Gambia in September 2017. He joined the WHO in 2001 and served as an advisor in immunization programs as well as in the prevention, control, elimination, and eradication of communicable and non-communicable diseases/conditions for more than 17 years. Prior to joining WHO, he started his professional career as a medical doctor, served as an assistant professor in a medical school, and held various positions in managing health programs and offices at district, regional and national levels. He earned his MD and MPH degrees from the University of Addis Ababa. Dr. Tiruneh is a national of Ethiopia. He is married and has two daughters.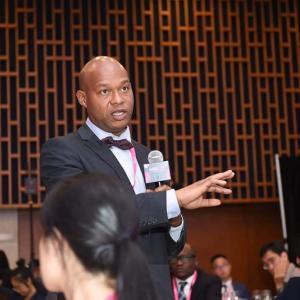 George Lwanda
RCO
Senior Development Coordination Officer & Team Leader Office of the United Nations Resident Coordinator
George Is the Senior Development Coordination Officer & Team Leader Office of the United Nations Resident Coordinator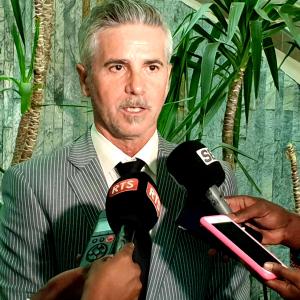 Mr. Andrea Ori
OHCHR
Regional Representative, West Africa
Mr. Andrea Ori is the West Africa Representative for the United Nations High Commissioner for Human Rights, since 2013.
With more than 20 years of experience in the field of human rights in Africa and the Middle East, he has held senior positions within the UN. Before joining Dakar, he was the regional representative for North Africa of the United Nations High Commissioner for Human Rights, in Tunis.
The Regional Office for West Africa of the High Commissioner for Human Rights (UN Human Rights) is the leading UN entity in charge of the promotion and protection of the full range of human rights and freedoms set out in the Universal Declaration of Human Rights. Operational since September 2008, the office is based in Dakar, Senegal.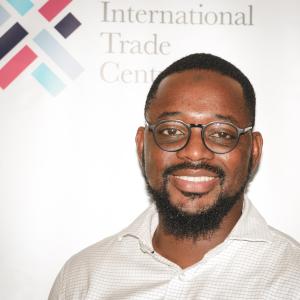 Mr. Baboucarr Sallah
ITC
Representative a.i
Baboucarr Sallah is an accomplished professional with a diverse background in international trade, project management (Prince2 Certified), finance, economics, and volunteer work. Currently serving as the Country Representative (ad interim) for the International Trade Centre (ITC) in The Gambia, Baboucarr plays a pivotal role in contributing to the overall work of ITC in focusing on developing the competitiveness and export capabilities of small and medium sized businesses in The Gambia.
As the Technical Advisor and Operations Officer at ITC since 2017, Baboucarr has demonstrated exceptional project management skills by overseeing multiple initiatives, including those funded by the UN Peace Building Fund and the Migration Multi-Partner Trust Fund. These projects focus on holistic reintegration, climate conflict mitigation, and strengthening national infrastructure for peace in The Gambia. Baboucarr excels in project design, development, and implementation, donor engagement, and stakeholder relationship management, while also contributing to research and policy development.
Prior to being Technical Advisor and ITC Representative (a.i) in The Gambia, Baboucarr has held key roles, including Operations and Finance Officer at ITC Gambia Office and Senior Labour Economist at the Ministry of Trade, Industry, Regional Integration, and Employment in The Gambia. In these capacities, Baboucarr demonstrated expertise in data collection, policy analysis, and committee leadership.
With a background in banking, Baboucarr also served as Head of the Treasury Unit at Skye Bank Gambia Ltd, engaging in bond and foreign exchange trading and liquidity management. As a Business Development Officer at the same bank, Baboucarr excelled in relationship management and credit management.
Baboucarr Sallah holds a Master of Science (MSc) in International Finance and Economic Development from Heriot Watt University in the United Kingdom and a Bachelor of Science (BSc) in Economics and Finance from the University of The Gambia.
With a solid academic foundation, extensive professional experience, and a history of community engagement, Baboucarr stands as a dedicated and accomplished individual in the fields of international trade, development economics, and finance.

Mr. Mamadou Dioulde Barry
IMF
Resident Representative
Mamadou Diouldé Barry is the IMF Resident Representative to The Gambia. Prior to joining the IMF, Mr. Barry worked as an economist of IMF teams covering Mali, Niger and Cameroon, leveraging his extensive experience in helping low income and fragile countries address their socio-economic challenges. Mr. Barry joined the IMF in 2002 as an economist in the IMF Resident Representative Office in Guinea, after having worked as an intern with the Central Bank of Guinea. In 2010, he returned to government as an assistant to the Minister of Finance and Economic Affairs until his re-appointment to the IMF in 2013. Mr. Barry, a national of Guinea, holds an Associate Degree in Mathematics and Physics from the University of Mohamed V, Rabat Morocco, a Master of Arts in Economics and Applied Statistics from ENSEA, Abidjan, Cote d'Ivoire, and a Master of Arts in Policy Economics from the Center for Development Economics of Williams College, Williamstown, Massachusetts, USA.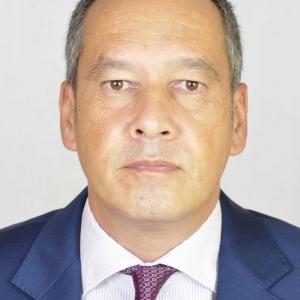 Mr. Yvetot Christophe Olivier Renaud Representative
UNIDO
Representative
A French national, Mr. Christophe Yvetot, is the UNIDO Representative for Cabo-Verde, Guinea Bissau, Mauritania, Senegal and The Gambia, with residence in Dakar, Senegal since 2018. Before his appointment, he served as UNIDO Representative to the European Union, the European Investment Bank, the ACP Secretariat, Belgium and Luxembourg, based in Brussels. Mr. Christophe YVETOT joined UNIDO in 2004 as Strategic Donor Relations Officer. He has also worked in the International Atomic Energy Agency (IAEA) as Policy Officer in the Office of the Director General. in charge of interagency cooperation, development and research partnerships with the private sector. He holds a BA in Law, a Degree in Tax and Business Law and two Masters in "International Development Law" and "Enterprises and Developing Countries, legal and financial approach". He has contributed enormously to international conferences and workshops as moderator and speaker and to international reports and publications.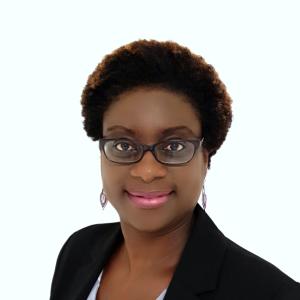 Ms. Feyi Boroffice
World Bank
Resident Representative
Feyi Boroffice is the Resident Representative of the World Bank to The Gambia responsible for engaging and managing policy dialogue with the Government. She joined the World Bank in 2010 leading projects in Africa, Eastern Europe and Central Asia. Prior to this appointment, she was a Senior Private Sector Specialist at the World Bank office in Nigeria and served as the Focal Point for the Finance Competitiveness and Innovation Global Practice. Feyi spent a decade in the private sector working for global organizations including Ernst & Young where she supervised audit projects, and Exxon Mobil where she worked in the company's Treasurer's division on mergers and acquisitions, pension fund management and investment projects. She also has experience as an entrepreneur as founder of 2Hats Network, a leadership development company for professional women with multinational clients including Accenture, PricewaterhouseCoopers, Citibank, and ING. Feyi obtained her MBA from Harvard Business School, obtained her bachelor's degree in Business Administration from Boston University and is a Certified Public Accountant (CPA) in the United States.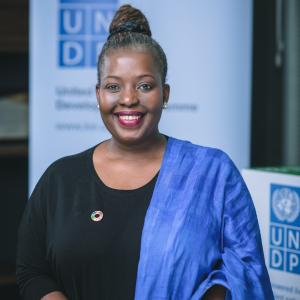 Ms. Mandisa Mashologu,
UNDP
Resident Representative
Ms. Mandisa Mashologu, a national of Lesotho, is the United Nations Development Programme (UNDP) Resident Representative to the Republic of The Gambia. Most recently she served as UNDP Deputy Resident Representative – Programmes, Kenya since August 2019.

Ms. Mashologu has more than 20 years' experience in international development, holding progressively senior roles in the private sector and with UNDP. Over the course of her career she has provided strategic policy and technical advisory services, designed integrated development programmes, and championed key interventions most notably in inclusive growth, governance, poverty reduction, and HIV and AIDS.

Within UNDP, she has served in various capacities including Country Director in Zambia (2017-2019), Deputy Country Director – Programmes in Nigeria (2015 - 2017) and the same position in Tanzania (2013 - 2014), as well as Team Leader – Poverty Reduction and MDGs in Southern Sudan/South Sudan (2009 - 2012). She has supported regional programming in Africa while based at the Regional Service Centre for Africa in Ethiopia (2014) and served as Country Programme Advisor at the Regional Bureau for Africa in New York, USA (2019).

Her first role within the United Nations was as a national officer serving as UNDP's Senior Policy Advisor/Team Leader – Poverty Reduction and MDGs in Lesotho (2002 - 2006).

Ms. Mashologu worked in the private sector as an Enterprise Development Specialist in South Africa (2006-2009), where she managed business linkages programmes across various Sub-Saharan African countries. Prior to joining UNDP, Ms. Mashologu worked as an Economist within her home country serving in a range of roles with the Highlands Development Authority and the Tourist Board from 1996 -2002 respectively.

Ms. Mashologu holds an MA in Economics from Lakehead University in Canada, and a BA (Hons) in Economics from Trent University in Canada.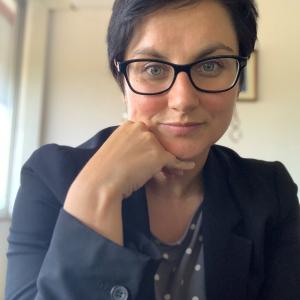 Ms. Mariavittoria Ballotta
UNICEF
UNICEF Representative ad-interim
Mariavittoria Ballotta Joins UN Country Team in the Gambia in her capacity of Representative ad interim for UNICEF. Since 2021, Mariavittoria is the Regional Chief of Programme and Planning in the West and Central Africa Regional office of UNICEF, based in Dakar. She leads a team of experts in planning, monitoring and data in support to 24 country offices of UNICEF as they generate knowledge for children, develop transformative country programmes and advance the agenda of child rights.

Prior to this position, Mariavittoria served as UNICEF Deputy Representative in Sao Tome and Principe from 2018 to 2021. Since 2006, when she first joined UNICEF, she worked as Specialist in support to both Protection and Education Programmes in Burkina Faso, Haiti and Senegal. Originally from Italy, Mariavittoria holds a Master's degree in International Relationships from the Italian Institute of Political Studies (ISPI) and a Degree in Political Sciences from the University of Padova. Mariavittoria speaks 4 languages, and she is a proud mother of 2
daughters.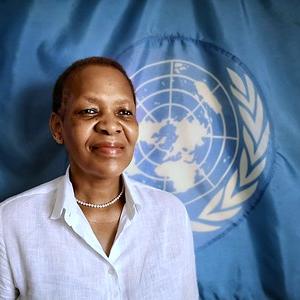 Ms. Moshibudi Priscilla Rampedi
FAO
Representative
Ms Moshibudi Rampedi is the Representative of FAO in the Republic of Gambia since 1 September 2019. Before joining FAO, Ms Rampedi, a national of South Africa, served as Chief Executive Officer at the South African National Biodiversity Institute. Ms Rampedi joined the public service in 1985. She was appointed Deputy Director-General (DDG) of Forestry in the National Department of Water Affairs and Forestry in 2006. From 2009, she served as the DDG Forestry and Natural Resources Management in the National Department of Agriculture, Forestry and Fisheries. In 2012, she joined the South African Embassy in Rome as Counsellor Agricultural Affairs and Permanent Representative to the Rome-based UN Agencies. She holds a Doctorate in Education from the University of South Africa; a Master of Science in Ecology from the University of Wales, UK; and a Bachelor of Science (with Honours) in Botany from the University of Fort Hare, South Africa.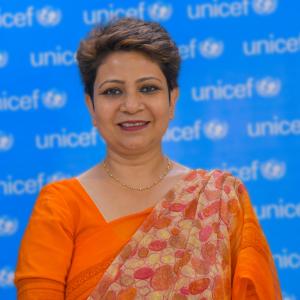 Ms. Nafisa Binte Shafique
UNICEF
Representative
Ms. Nafisa Binte Shafique is the Country Representative of UNICEF The Gambia.

Prior to joining UNICEF The Gambia Country Office on December 01 2023, Ms. Shafique served as UNICEF Chief of Field Office, Bihar, India from December 2020 to November 2023. Before that, she had also served as UNICEF Chief of Field Office, Homs and Hama, Syria from 2016-2018 and UNICEF Deputy Representative in Sudan (2018-2020) and Azerbaijan (2014-2016).

Ms. Shafique has a long experience of working in the humanitarian and development sector. She started her UNICEF career as a national officer in Bangladesh 20 years ago and has since served the organization in different capacities, including as Chief of HIV and AIDS section in Kathmandu, Nepal, Chief of Adolescent Development and Participation in Kathmandu, Nepal, Head of Adolescent HIV Prevention in Lesotho, and Child Protection Officer (Adolescent Development) in Dhaka, Bangladesh.

She has also worked in other organizations, including UNFPA, Expressions Ltd. (a leading social communication agency in Bangladesh), as well as national and international NGOs like Save the Children. Her major areas of expertise are Adolescent Development and Participation, (ADAP), HIV and AIDS, Social and Behavior Change and Gender.
Ms. Shafique is a citizen of Bangladesh and holds a master's degree in Development Studies from the Institute of Social Studies, The Netherlands, as well as in Social Science from University of Dhaka, Bangladesh.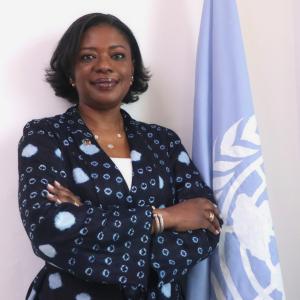 Ms. Ndeye Rose Sarr
UNFPA
Representative
Ms. Ndeye Rose Sarr is the UNFPA representative in The Gambia. Prior to this role, she served as the Regional Desk Specialist for the West and Central Africa Region, a position she held for seven years. In that position, Ms. Sarr provided leadership, policy advice and strategic partnerships building for the region and supported the Eastern and Southern Africa desk. She also contributed to the development of various Country Programmes, supported quality assurance, human resources alignments and capacity development of staff in country offices through the Programme Review Committee (PRC) and the Internal Consulting Group (ICG). She engaged with counterparts in other UN agencies and Member States at headquarters' level to ensure quality and coherence of programmes, strategic positioning, advocacy and policy dialogue, partnerships and visibility for UNFPA.

Before joining UNFPA, Ms. Sarr gathered extensive programme management experience from the nonprofit sector and through her previous roles at UN Women and UNDP. She has administered multiple grants for programs in Asia and Africa related to capacity building of civil society organisations, gender equality, violence against women, and women's health and reproductive rights.

Ms. Sarr has field and community development experience working in Senegal her home country with the World Bank, in South Africa for the Open Society Initiative in Southern Africa (OSISA) and the German Technical Cooperation.

She undertook advocacy for the ICPD Programme of Action and the Beijing Platform of Action through programming and policy dialogue for human rights and public-private partnerships. She was part of the team that developed UNDP Gender Equality Seal and co-led the development of UNFPA's Social and Environmental Standards for Programming.

Ms. Sarr is an engaged employee in UNFPA for staff wellbeing and development. She co-leads the employee resource group known as women@unfpa and is currently the Vice Chairperson of the Paul Hoffman Fund dedicated to supporting staff in times of financial needs.

Ms. Sarr holds a Bachelor's Degree in Business Administration from the University of Quebec in Montreal, Canada and a Master of Arts Degree in International Relations from the Webster University in Saint Louis, Missouri. She is fluent in French and English and has a good command in Spanish.

Ms. Niania Dabo
UNCDF
Country Relationship Manager
Niania Dabo is the Programme Manager (Jobs, Skills and Finance (JSF) for Youth and Women) and Country Manager/Lead for the United Nation Capital Development Fund (UNCDF).
Niania worked as a Policy Advocacy and Government Relationship consultant for the UNCDF from 2018 to 2020. Prior to joining UNCDF, she has held various senior management positions in investment and consumer banking, operations, marketing, training and performance improvement, process effectiveness, vendor management, people and performance management at the Standard Chartered Bank and Guaranty Trust Bank respectively.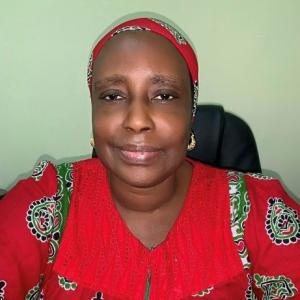 Ms. Sirra Horeja Ndow
UNAIDS
Country Director
Ms. Sirra Horeja Ndow is UNAIDS' Country Director in The Gambia. She is highly knowledgeable of the Aids Response and instrumental in achievement of key initiatives such as the development, popularization and enforcement of the first HIV and Aids Act, the first Gender Assessment of the National Response, the first Resource mobilization strategy for the National Response; revitalization of a functional UN Joint Team; coordinator and manager of the focused UN Joint Programme on HIV and various UN cares initiatives; including enhanced capacity development of the 11 PLHIV Support groups and 2 umbrella HIV/AIDS Networks. Ms. Ndow also worked with UNDP as the Programme Analyst, overseeing the HIV/Aids and Gender portfolio. Prior to her work with UNDP, Sirra acquired diverse work experiences with various national, regional and international institutions including The Government of The Gambia, NGOs, UNDP, UNIFEM, Women in Development and as an intern with UNICEF in New York. She holds a Master of Science Degree in Development Economics and a Bachelor of Science in International Development from Cornell University in New York, USA.Ms. Ndow speaks English, Wolof and has a working knowledge of French.